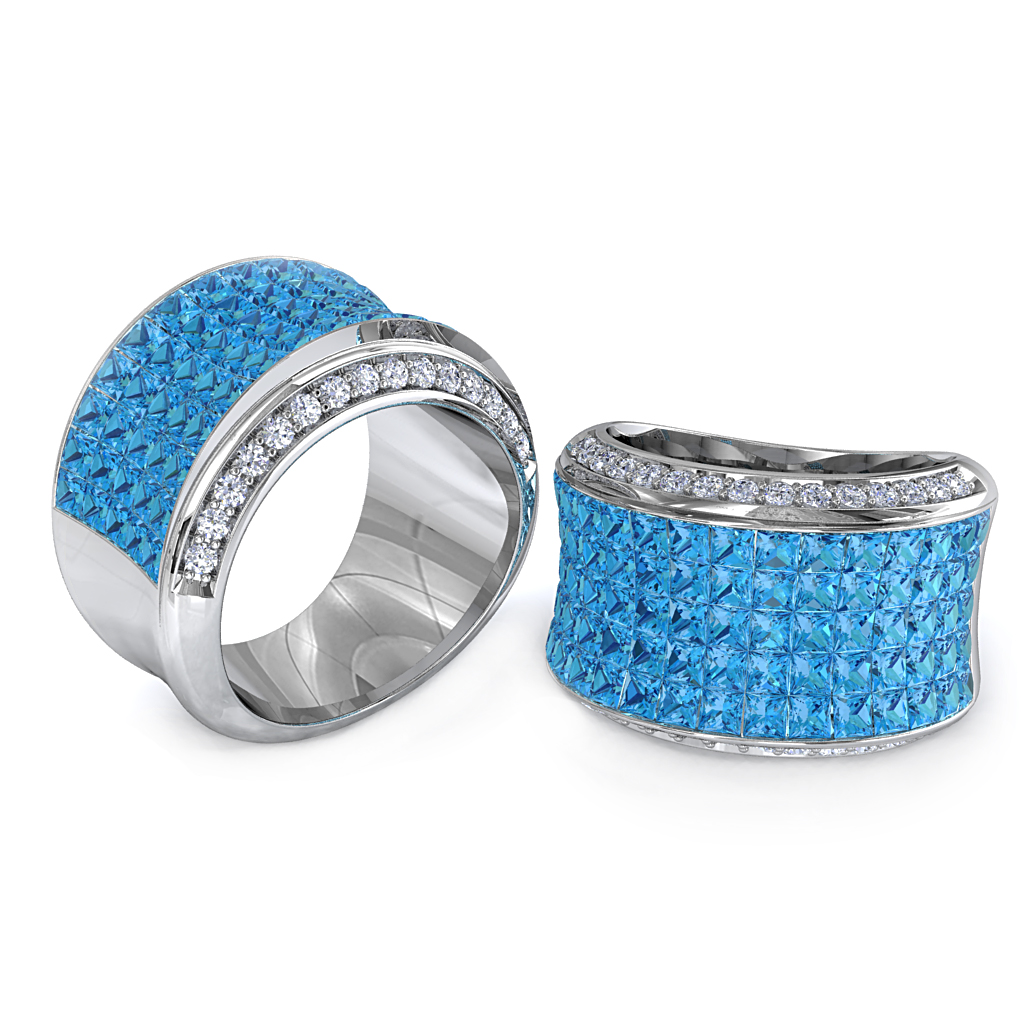 Invisible settings enable impressive display of an array of stones. Whether presented and set within a ring, a pendant, earrings or a watch, invisible settings provide a profusion of opulence.
Reine Jewels' invisible settings offer a new horizon in Jewelry and timepiece settings. The Company's unique technology enables reliable settings, in a virtually unlimited range of materials: platinum, gold, silver, titanium, stainless steel, and even plastic.
Reine Jewels is currently the only known company to offer this exciting setting technology, that facilitates the setting of colored semi-precious stones and gemstones, as well as diamonds.
Continue Reading